SERVTRAC® Mobile is a key component of SERVTRAC® FSM that delivers significant increases to productivity at all levels of the business. SERVTRAC® Mobile provides technicians real-time access to vital information over a digital network, allowing them to perform service work correctly and efficiently while improving customer satisfaction.
With SERVTRAC®, service companies can:
Monitor the location of technicians in the field with integration to third party GPS Services
Eliminate unnecessary communication between technicians and office staff
Improve route optimization, scheduling and first time fix rates
Reduce redundancy in data entry, eliminate lost tickets, and improve accuracy
Eliminate unnecessary paperwork
Improve cash flow by accelerating billing cycles
Mobile Scheduling
Reduce calls between the call center and technicians while increasing productivity and customer satisfaction.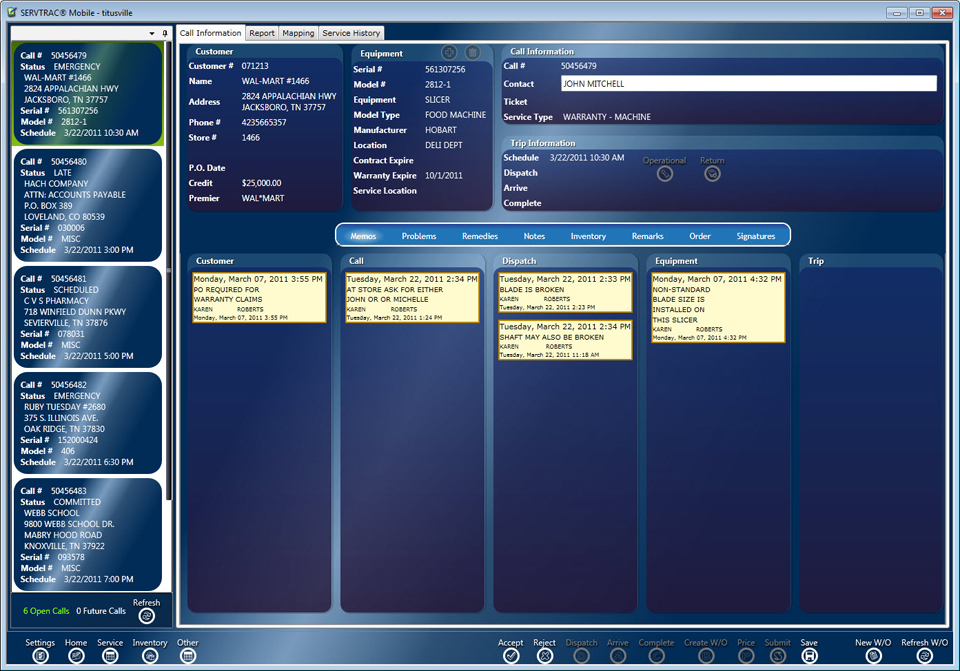 Mobile Scheduling
Technicians receive assigned call list electronically on mobile devices
Call information includes easy-to-read customer addresses, driving directions, scheduled times, and the information necessary to complete the job

Service contract terms and warranty coverage information
Memos can be exchanged between the dispatcher the technician
Customer information and Equipment History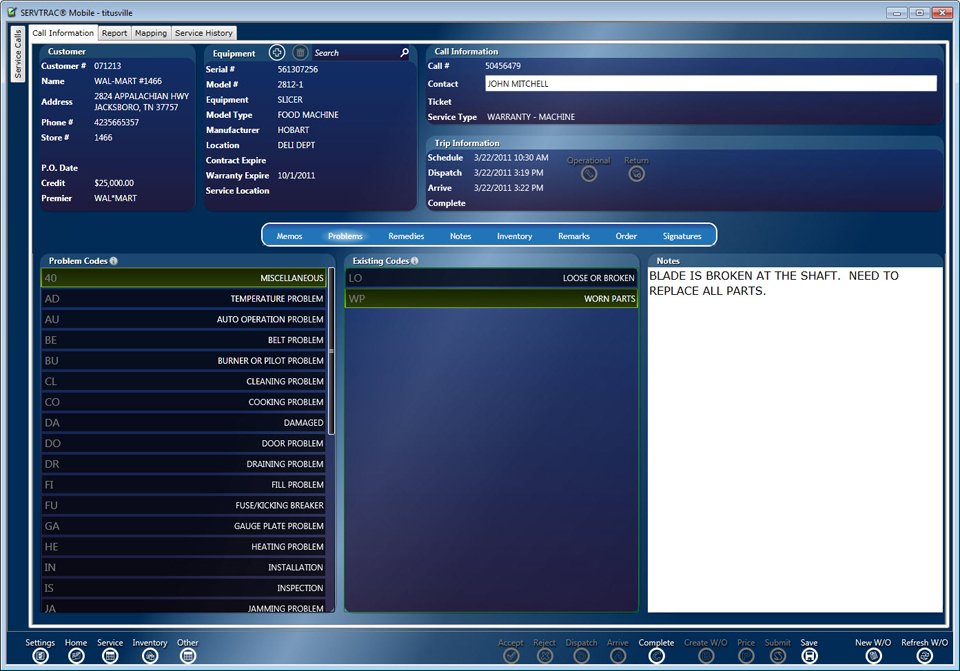 Mobile Scheduling
Real-time data exchange of field service activity

Changes to the schedule flow automatically to the technician
Technician dispatch, arrival, and completion times flow back to the main server

Technicians can access problem codes and remedies to reduce inefficiency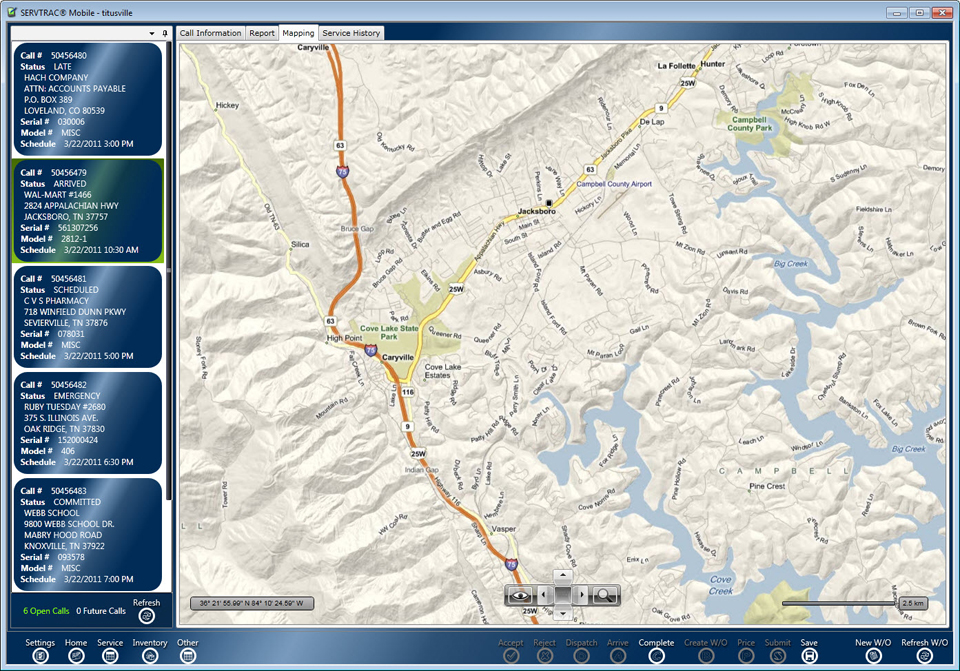 Mobile Scheduling
Call Mapping for efficient routing of service calls
Technicians calls are plotted on the map
Mobile Invoicing
Reduce administrative overhead associated with processing work orders and invoices. Maximize order-to-cash cycles.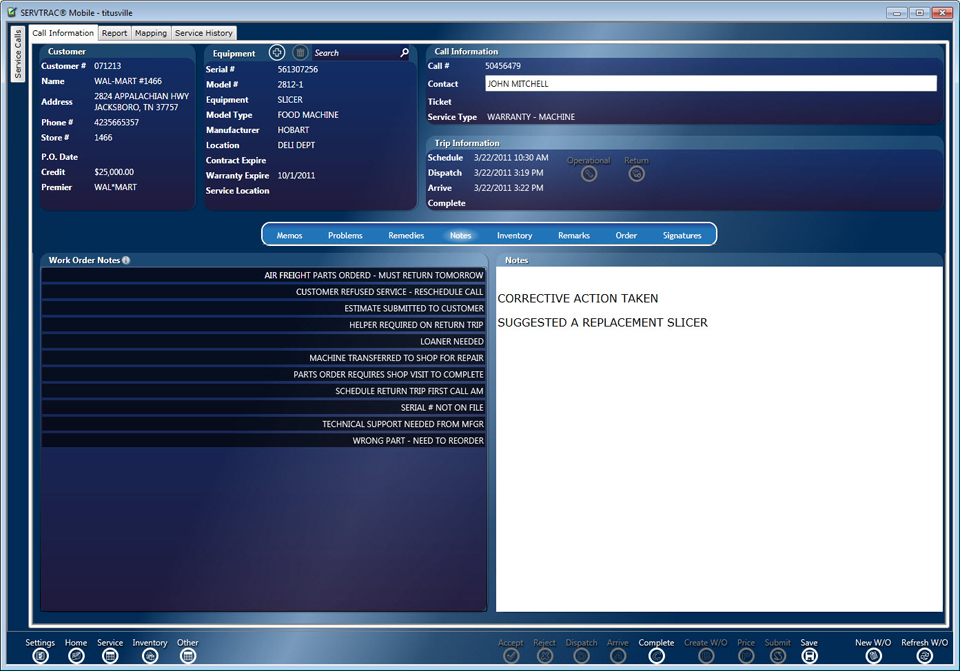 Mobile Invoicing
Invoice can be generated based on call type – warranty, contract, billable, or other user-defined invoice types
Record time, expenses, and parts used for billing
Records problem codes, remedy codes and notes on the invoice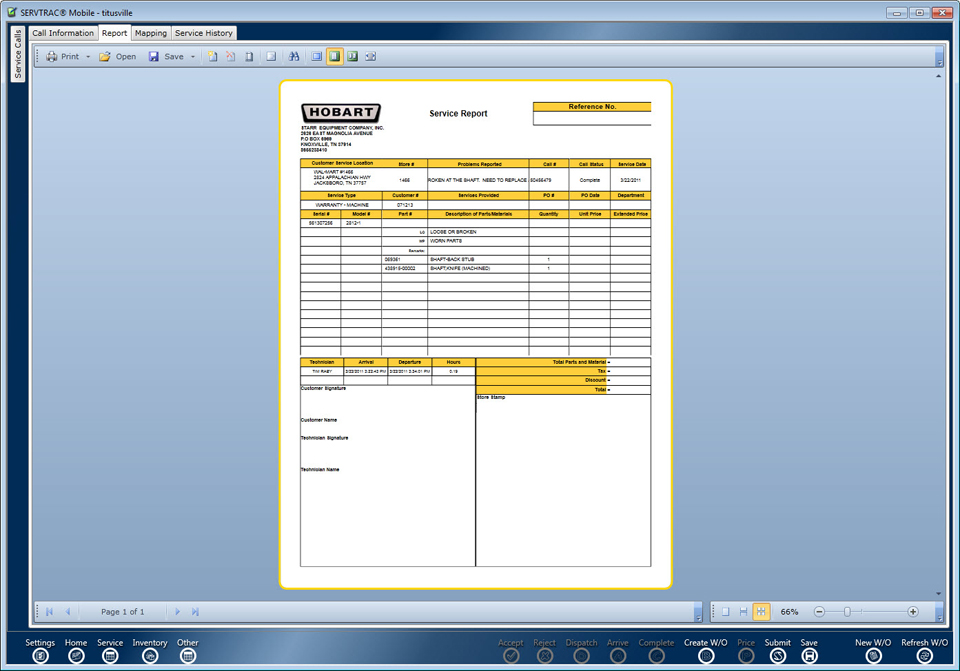 Mobile Invoicing
Canned notes as well as custom notes can be added on the invoice
Allow technicians to generate new work orders in the field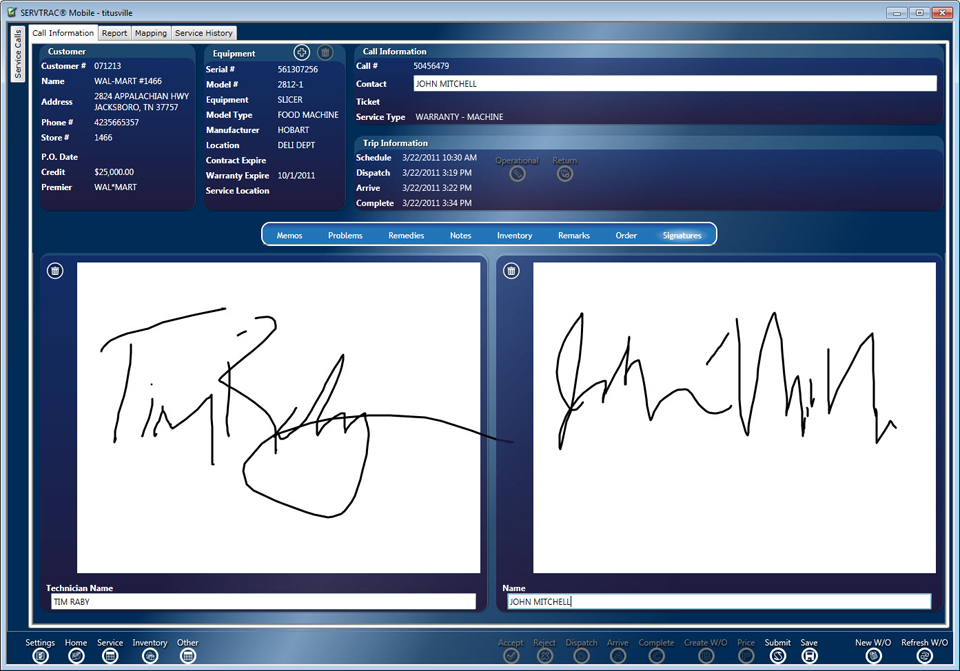 Mobile Invoicing
Record credit card payments
Store customer signatures with the invoice data on the server
Protect your customer's private information by encrypting payment information
Mobile Inventory
Real-time data synchronization provides technicians parts availability and customer negotiated pricing to ensure work-order and invoice accuracy. Technicians can view inventory by customer, model, technician, company or by all warehouses. Technicians have ability to transfer items between service vehicles, record parts usage during a call or order inventory items needed to complete a call.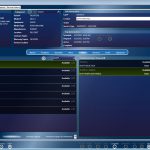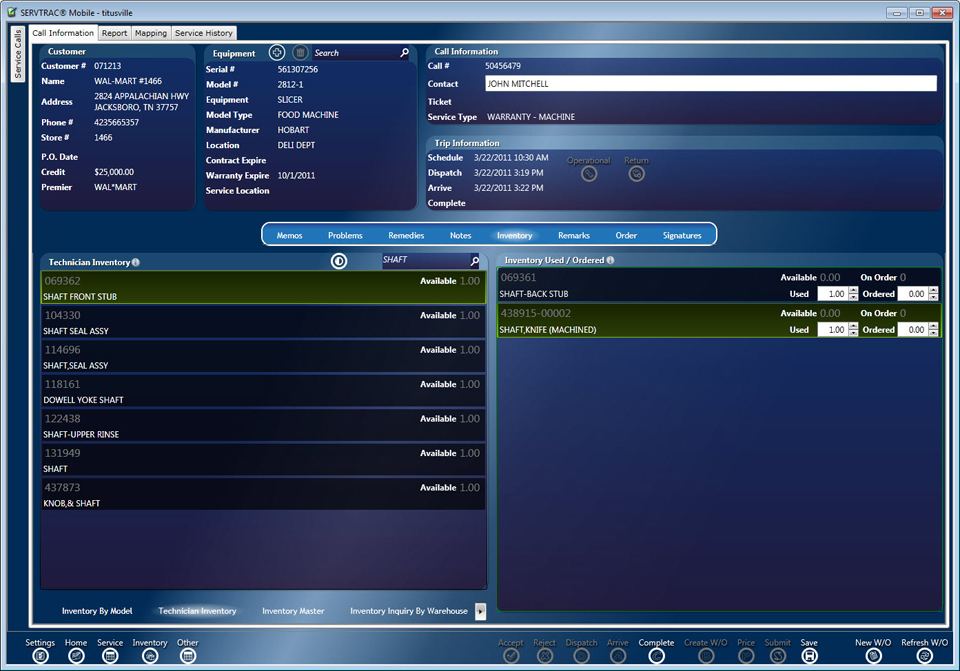 Mobile Inventory
Visibility into inventory availability and pricing for truck stock, warehouse, or other technician's trucks
Perform inventory transfers
Requisition parts that need to be ordered
Real time updates to inventory for parts used in service orders