Field service teams have an opportunity to drive value by creating positive customer experiences. However, doing so depends on giving technicians the information they need to have effective interactions with customers. If your field service teams are stuck doing clerical work, handling complex repairs and trying to interact with customers, they may be left distracted and unable to give clients attention. Conversely, automating many of the underlying data management tasks that employees must complete leaves them with more time to focus on customers and ensures they can get the information they need to get the job done at any given time.
Mobile field service management solutions are becoming increasingly important in this operational climate. Getting data and applications out to your technicians in the field enables your workers to prepare for client visits more fully and complete complex interactions with greater ease. These factors are driving investments in field service software. A MarketsandMarkets study predicted rapid growth for the field service software sector as a whole, and identified mobile field solutions as the fastest-growing segment in 2016. Businesses are increasingly aware that field service management excellence can fuel value creation, and mobile-enabled technologies are proving vital in that process.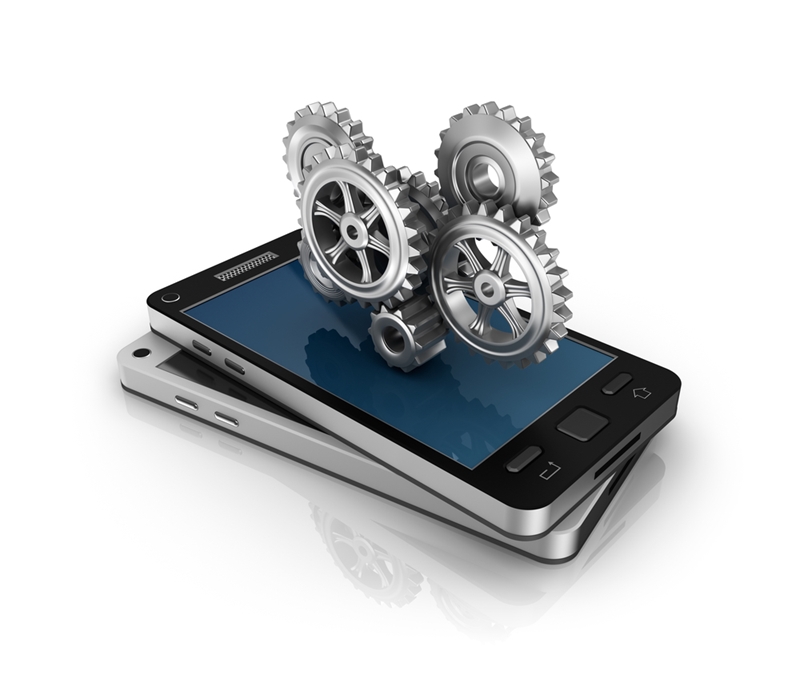 Overcoming longstanding barriers in field service inventory management
The relationship between inventory management and operational efficiency has long been understood by businesses, but historic technological limitations have prevented organizations from fully embracing best practices. In particular, extending inventory management tools out to technicians in the field has been problematic for a variety of reasons, including:
Network limitations that have made data accessibility from remote locations difficult.
Regulatory and security considerations that have left businesses wanting to keep data housed internally.
Device frameworks that forced organizations to use specialized endpoints to access digital services.
Processes entrenched in manual, paper-based tasks that keep records siloed in centralized locations.
These limitations have slowly subsided as organizations have embraced the process of bringing personal smartphones and tablets into core operations. Furthermore, cloud-based field service solutions have made it easier to integrate data across device channels by housing the information in secure IT environments instead of on the actual devices.
When combined, these technical capabilities are allowing field service workers to get more done when operating remotely. Key functions include:
Synchronizing inventory data across device channels.
Creating purchase orders, invoices and similar documents within the field service app, allowing for greater coordination with the main office.
Identifying parts requirements relative to work order assignments to ensure inventory levels match up with customer needs.
Using inventory management to drive efficiency gains
Data visibility underpins operational gains in modern businesses. There is a growing awareness that getting information to users in a timely, convenient way is increasingly vital as more organizations engage in digital operations. Field service technologies that bring inventory management functionality out to the field extend a business's ability to manage the supply chain and close up longstanding process gaps that can hold back organizational growth.
The technological barriers behind mobile field service management are falling away, and inventory management systems are helping companies take full advantage of these technical advances.